ABOUT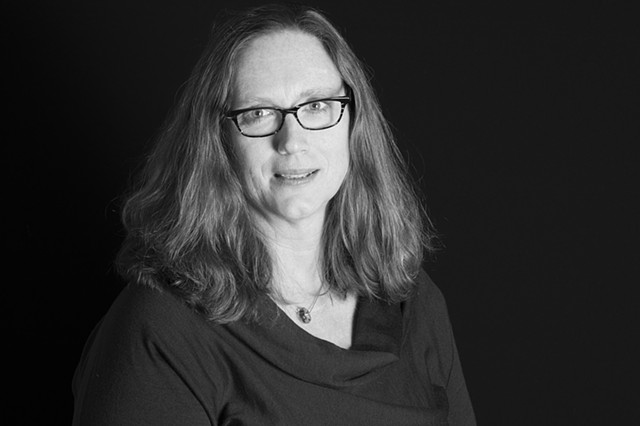 Kristin Hoelscher-Schacker of Sunfish Lake, Minnesota, is a fiber, textile, and mixed media artist. She received her B.A. in Theater from St. Catherine University, St. Paul, MN, and studied Anthropology at the University of Washington, Seattle. She has exhibited nationally and internationally and is a 2017 recipient of the Jerome Fiber Artist Project Grant. Hoelscher-Schacker also works in collaboration with SD8, a group of eight artists committed to surface design.
I use textiles and fiber to create two- and three-dimensional art. My work combines textile and surface design techniques and materials and new and repurposed materials. Hand and machine stitching serve as modes of construction and as design elements and embellishment.
Fabric, thread, stitching, weaving, mending, coverings — largely the work of female hands and minds — all feel familiar. I am absorbed by these slow, transformative processes. Textiles serve us throughout our lives - swaddling blankets, clothing, bedding, rugs, draperies, shrouds — we are surrounded. When presented as art, they are both familiar and uniquely rendered.
I am inspired by stories. Those we tell about ourselves and the ones others tell about us illuminate the recollection, preservation, and revelation of human experience and identity.